Spanish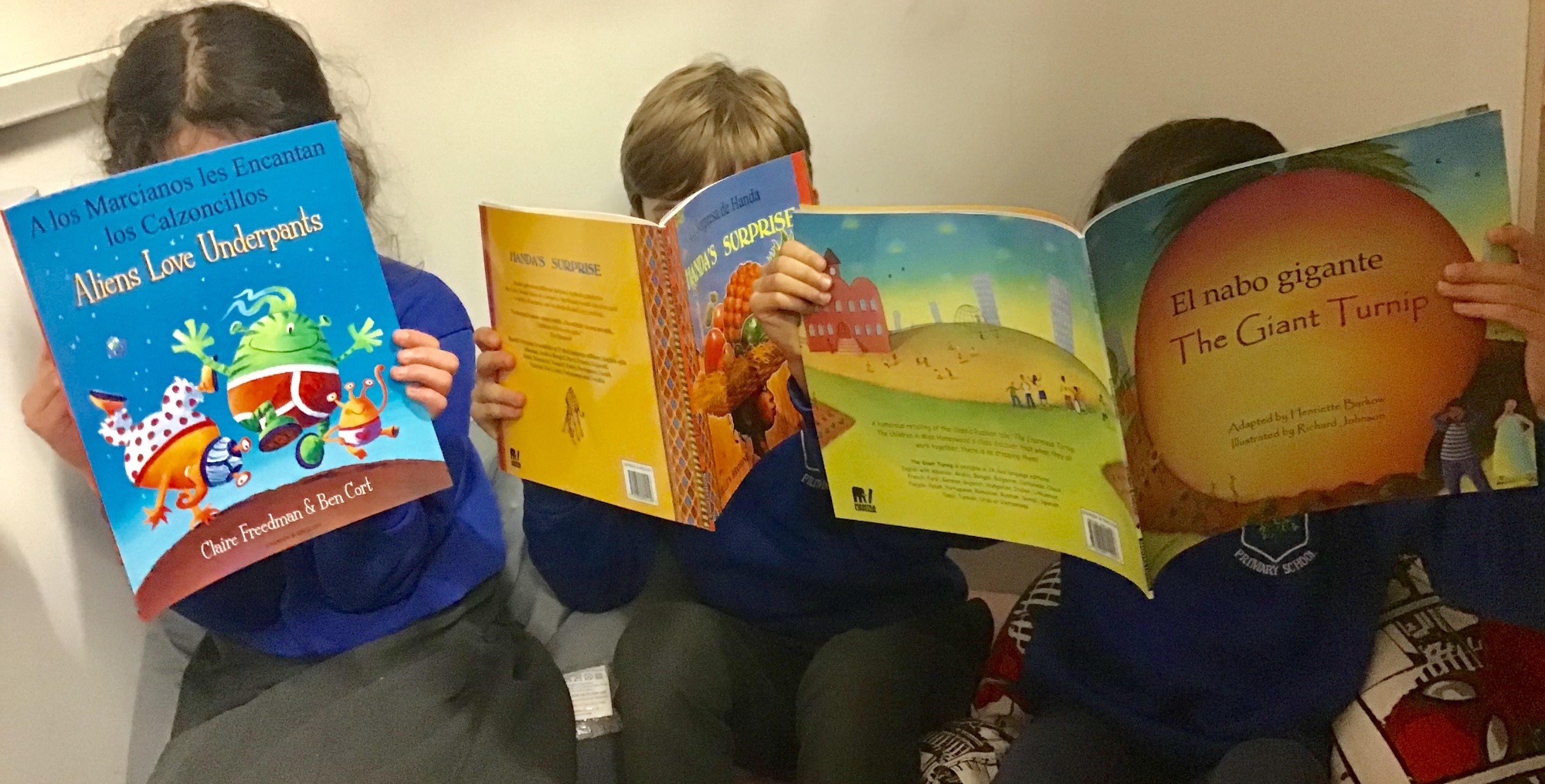 Intent
Learning a foreign language is a necessary part of being a member of an inclusive, multicultural society and provides an opening to other cultures. At Poverest, it is our intent to provide an engaging language education, which fosters children's curiosity, deepens their understanding of the world and encourages them to be active in their learning. The teaching will enable children to express their ideas in a creative way. Children will develop their knowledge over the years, they will be able to understand and respond to native speakers (both in speech and writing) and become inspired to continue language learning in the future. By the end of year 6, children will have Spanish phonetic understanding and the foundation knowledge to be able to hold simple conversations with others. They will also have the skills to recognise and decode Spanish words in stories in order to follow story lines.
Implementation
At Poverest, when children enter KS2 they are introduced to weekly Spanish lessons. Our planning is based upon the Kapow scheme of work that covers all the components of the Programme of Study. It is the intention that all children in KS2 have the opportunity to learn Spanish through songs, speech, games and other activities. Keywords for each topic are displayed in classrooms or on Chromebooks to encourage children to use them as part of their everyday language. Classes sometimes complete morning and afternoon registers in Spanish, introducing the different greetings for different points in the day. Children in KS1 are introduced to the early language teaching through songs and games. They will learn basic Spanish phonetics and everyday language to prepare them for their lessons in KS2.
Impact
Our children leave primary school with an interest and curiosity for learning a foreign language and with the skills to communicate effectively. Children from Poverest will become confident Spanish speakers and will have the confidence to continue learning foreign languages in secondary school.
Helpful links
BBC Teach Spanish - Useful videos and lessons.
Duolingo - Free language learning tool