Design and Technology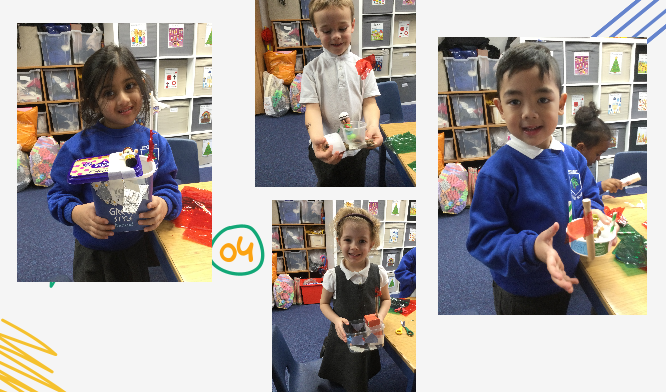 Intent
Intent: Why are we teaching this?
At Poverest Primary School we teach DT sessions that are engaging and accessible to all children. We teach a broad curriculum that encourages all children to participate and become active learners. The skills taught in DT provide challenge and enable pupils to develop their knowledge and creativity. DT helps to provide children who may find the core academic subjects challenging, with the opportunity to flourish. We aim to inspire the children's creativity, to build their confidence to independently design and create.
Implementation
Implementation: How is this being taught?
For DT we use Kapow Primary to form the basis of our curriculum, which provides comprehensive subject coverage. Following progressive schemes of work, our children have the opportunity of building their skills and knowledge as they move through the school. Kapow focuses on building skills and knowledge in cooking and nutrition, mechanical systems, textiles, electrical systems, structures and the digital world. Each child has their own design book which enables them to document their ideas and encourages experimental and exploratory learning. Knowledge organisers are used for each unit to support the pupils in building a foundation of factual knowledge by encouraging recall of key facts and vocabulary. Evidence of the children's creations can be found on their DT google classroom.
Impact
Impact: What is the effect?
In DT we use a variety of assessment tools to measure the impact on our children. Each unit of work has a unit quiz and knowledge catcher which is used at the start and the end of the unit of learning. Pupil voice conferences are held to hear what the children have to say about DT at Poverest. Design books and portfolios on google classroom are viewed to check consistency of teaching and learning. Children's work is displayed for the school and wider community to see their achievements. Through following Kapow Primary, which is in line with the National Curriculum; our children leave Poverest Primary School equipped with a range of skills and techniques to form a strong foundation for their DT learning at Key Stage 3 and beyond.