Hazel Class at Pizza Express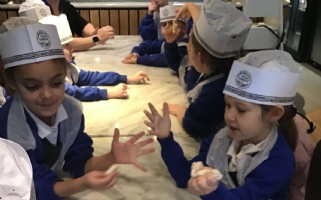 Hazel Class went on a trip to Pizza Express this week. We learnt all about how the dough was made, what ingredients go into making a pizza and also how the pizzas are cooked. It was great fun and we even got a free pizza! Thank you to all the parents who helped us on our first Year 1 trip.
Click link below to see another photo.