Artist in Residence Kim Parker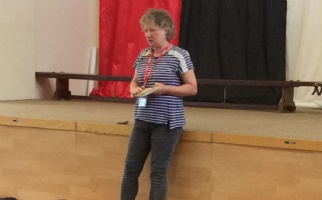 The beginning of our Artsmark journey was fantastic with Kim Parker our resident artist launching the whole school mosaic project in two assemblies.
Fig Class had their first mosaic session with Kim, our resident artist. They had an amazing time scribing and carving their clay tiles.
Walnut Class had their exciting clay tile workshop. They had already designed their tile ideas and they copied them onto the clay tiles using different tools and techniques. They learnt how to add detail to their designs.