World Book Day 2023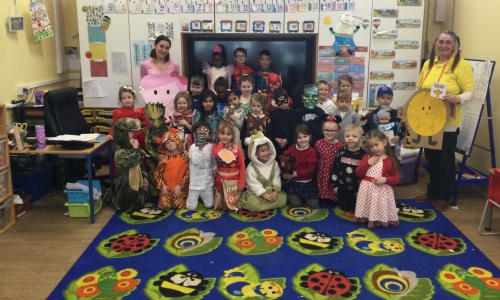 The children came into school dressed up as a word of their choice today, e.g. "exhausted" (pyjamas), "celebration" (a bright, colourful outfit), "athletic" (sports clothing), "brave" (superhero costume) etc.
We had a Vocabulary Parade around the playground, so the parents and carers could see the children in all their wonderful costumes. They looked amazing.
Click on the links below to see more classes. This picture is of Willow Class.